ISSTA 2015 Keynote Address by Prof. Yuanyuan Zhou, U.C.S.D.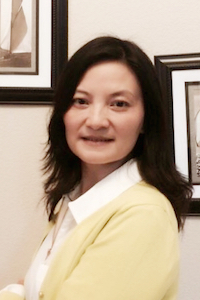 The gap between research and practice
In the last two decades, considerable research has been conducted in software testing and debugging. Unfortunately most research innovations did not make into practice; and software development and testing in the real world still lag behind in tooling support and automation. In this talk, I will share my limited experience and lessons learned in taking our research ideas into commercial tools as well as deploying them in large companies. I will discuss a few assumptions that we often make in our research but can significantly limit their adoption in practice. Additionally,I will also present some open problems that I have observed from interacting with customers and understanding their typical software testing workflows.
Bio
Dr. Yuanyuan(YY) Zhou is a Qualcomm Chair Professor at UC-San Diego. Before UCSD, she was a tenured associate professor at University of Illinois at Urbana Champaign. Her research interests span the areas of operating systems, data centers, software quality and reliability, and system management. She has co-founded three startups. Her 2nd startup, PatternInsight, has successfully deployed software quality assurance tools in many companies and in 2012 its Log Insight business line was acquired by VmWare and now Log Insight is a VmWare Product offering to its many data center customers. She has the great fortune of working with many talented students and colleagues. Dr. Zhou is an ACM Fellow and IEEE Fellow, and obtained her Ph.D from Princeton.
(See also keynote address by Daniel Jackson)